Treatment
At the "Core" of the process, all stakeholders need components supporting sharing information, clinical and nursing valuations, drug lifecycle management and the integration with robotic or devices technology.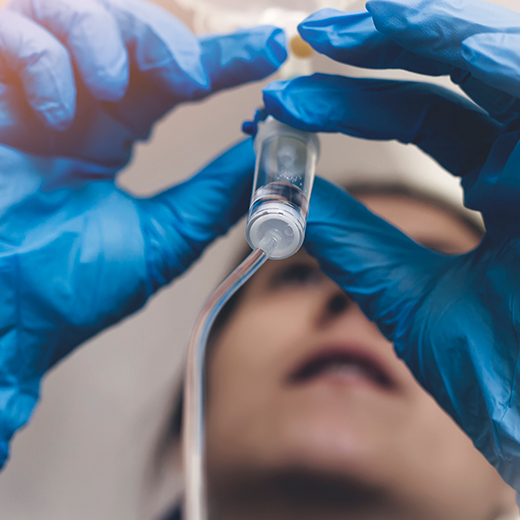 The treatment phase in the Continuum of Care represents the "core" of the process, mainly performed as outpatient and inpatient activities, where the joint effort of all the stakeholders of the process is fundamental: from the patient to the doctor, nurses and all other clinical operators is the key for a quick and effective treatment. In this segment it is fundamental to rely on solutions really supporting the specific different needs.
Dedalus offers a wide set of solutions, supporting from Electronic Medical Record, to e-prescription, drugs lifecycle management and operating theatres. For each of them the ease of use, reliability, tutorship, completeness are key factors to effectively support health professionals in their daily work. Tools that simplify and secure the process, supporting health professionals gaining more time to provide really value-adding activities and dedicating time directly to their patients.
Tailored tools to support professionals in mobility aim to become the daily work-companion for health professionals, as well as the integration of a unique and encompassed robotic technology, gives Dedalus the possibility to support effectively and efficiently the drug lifecycle management for chemotherapy.
---